Calling the Halloween Obsessed!!


Are you totally bummed that the 2020 REAL-LIFE horror show has taken away the FUN horror show you look forward to every year?


Not particularly enthused by "haunted car washes" replacing haunted houses?


Want more than just a regular, boring day maybe capped with watching Practical Magic for the 50th time on your couch?


Or maybe you DO have plans... but want to extend the spookiness into November and beyond?


WE GOT YOU.
Welcome to...
Join Us October 31st, 2020!!
(Want a reminder? Click here!)
When it really sank in that things would not be back to any kind of normal by Halloween,
we were pretty crushed.
Let's be real: it's been a hard year. Devestatingly hard, sometimes.
And Halloween is our favorite holiday. We get into it. We hang orange holiday lights encased in little raven birdcages. We buy a truly obscene number of pumpkins. (As of writing this, Sara has 19 so far.) We re-read Practical Magic and all the ghost stories we can get our hands on. We rewatch Over the Garden Wall an embarrassing number of times. 
And, above all, we love getting dressed to the nines and celebrating with our people. Tea parties, costume parties, conventions, Poe re-enactments, handing out far too much candy to small children ( ← what Brittany did last year)... literally any excuse to go forth and get our spookiness on, we're there.
And we 100% flatly refuse to let that trash fire that is 2020 stop Halloween from being spectacular. 
For the last several months, we've been working behind the scenes at Carterhaugh to bring you the Halloween of your (socially-distanced) dreams. All from your computer. We're talking costumes, spooky stories, seriously wicked themed drinks, workshops with some of the top folklorists in the country, and, best of all, a chance to gather and celebrate with your people. We'll have live chats and Q&As, a storytelling circle, and so many ways to be a part of the community.
You don't have to spend this holiday alone.
Want to hear chillingly beautiful tales from authors at the top of their game?
Or maybe you want to get witchy with the former president of the American Folklore Society?
Perhaps you'd like to join a storytelling circle to hear (and share!) uncanny true tales or learn how to take your costuming to the next level?
Or get some lessons in mixology and supernatural ballads, paired for maximum potency?
How about all of the above?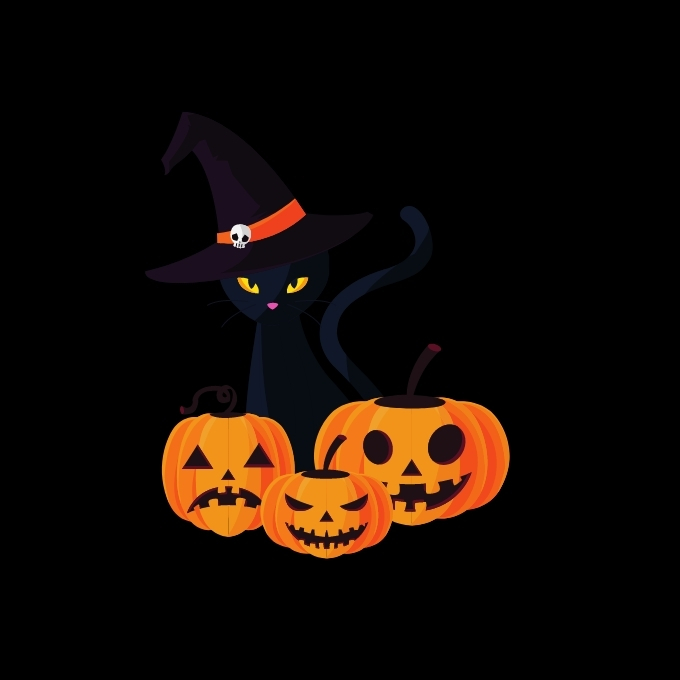 Seriously. We can't believe the rockstar lineup that's waiting for you and the incredible wealth of gothic glitz that's going to transform Halloween this year.
We'll have events running from the morning into the night. Think of it as a cross between a virtual convention and party, where ravens are the ultimate chic, costumes are encouraged, and stories are worth their weight in gold.
Confirmed Speakers Include:
Dr. Theodora Goss, author of Snow White Learns Witchcraft and The Extraordinary Adventures of the Athena Club series
Lindsey Marton O'Brien, founder of Lumina Noctis
Shveta Thakrar, author of Star Daughter
Dr. Kay Turner, former president of the American Folklore Society
Dr. Stephen Winick, folklorist of the Library of Congress and folksinger
Dr. Margaret Yocom, professor emerita at George Mason University
And of course, yours truly, Dr. Sara Cleto and Dr. Brittany Warman, founders of the Carterhaugh School of Folklore and the Fantastic!
Read More About Our Talks, Readings,
and Workshops Below!
SCHEDULE
OCTOBER 31ST, 2020


Note: All sessions will be recorded and available to watch for one year!
10AM - Welcome E-mail Goes Out with Information and Links to All Workshops, Readings, and Lectures!
11AM - "How to Write a (Halloween) Fairy Tale"
A Workshop w/ Sara & Brittany
12PM - Break
12:30PM - "Haunted Woods"
A Face-Painting Workshop w/ Lindsey Márton O'Brien
1:30PM - Break
2PM - Readings w/ Dr. Theodora Goss, Shveta Thakrar, and Sara and Brittany
3:30PM - Break
5PM - "The Night it Is Gude Hallowe'en"
A Supernatural Ballad Cocktail Party, Lecture, and Performance
w/ Dr. Stephen Winick
6PM - Break
6:30PM - "Exploring the Witch's Way: Transgression and Transformation"
A Workshop w/ Dr. Kay Turner
7:30PM - Break
8PM - "Tales from the Spirit World: Telling Our Stories"
A Storytelling Workshop w/ Dr. Margaret Yocom
9PM - Break
9:30PM - "Victorian Ghost Stories" Reading and Send Off w/ Sara & Brittany
All times are EDT
If all this isn't enough to satiate your Halloween heart, enrolling in "Haunted: An Online Halloween Extravaganza" will also get you an exclusive 20% off coupon for our next course in November... "Gothic Fairy Tales"!!
Every year, we take it as a personal challenge to extend Halloween goodness throughout the month of November, and this year we're taking it extra seriously. If you love the gothic, or if you love fairy tales, this course is for you. This is something we've been wanting to teach for YEARS (Brittany wrote her whole dissertation on this subject!) So buckle up, we're going to be bringing you all the dread glamour you can possibly stand!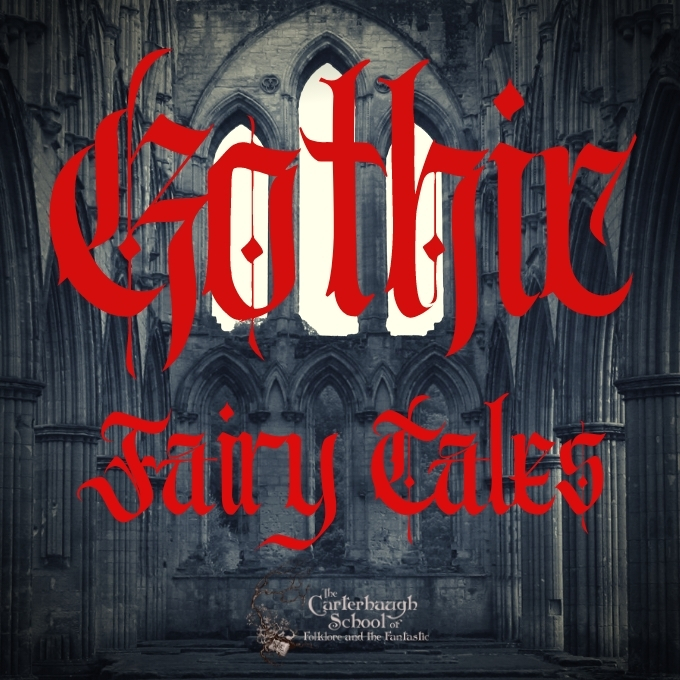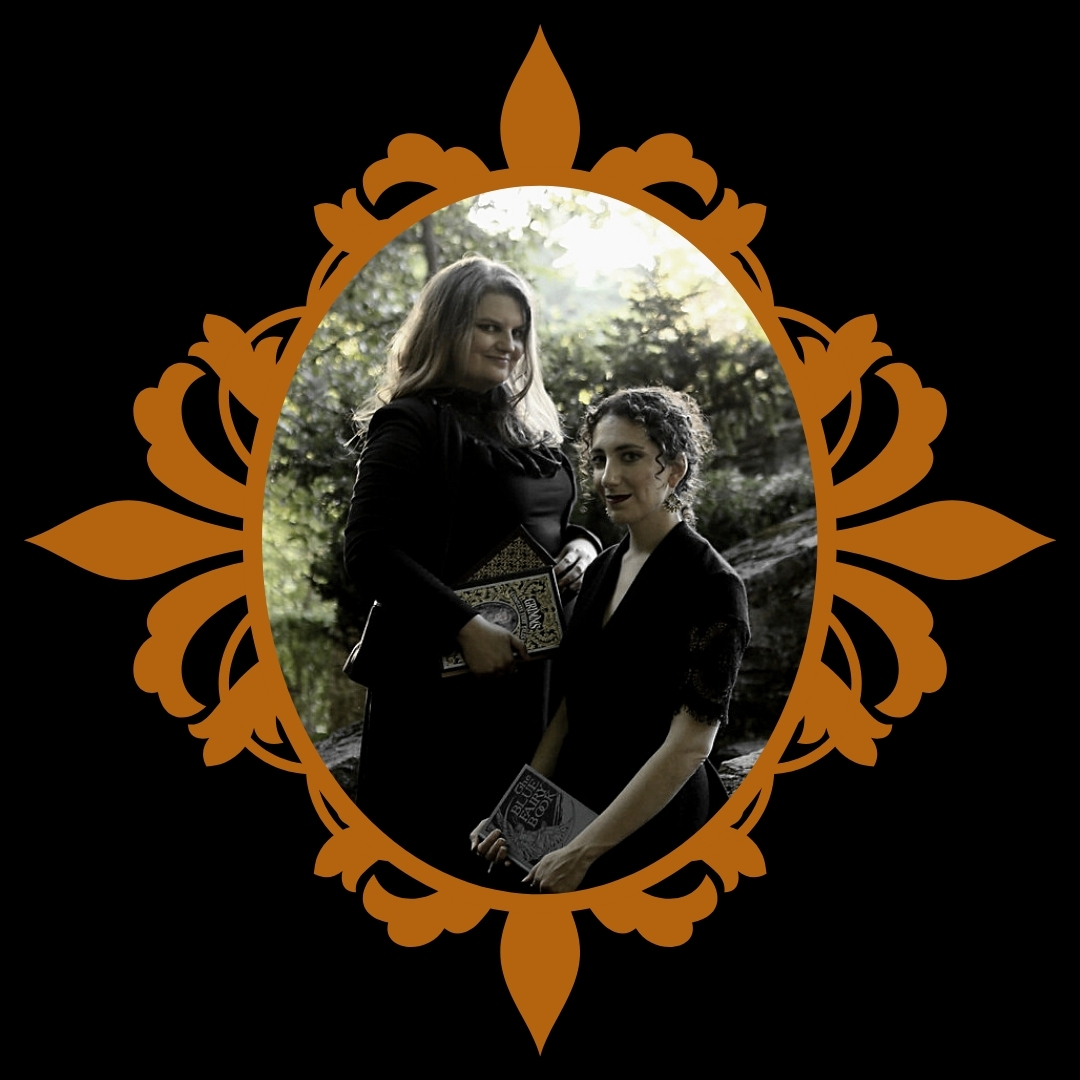 "How To Write a
(Halloween) Fairy Tale" Workshop
& "Victorian Ghost Stories" Reading
with your hosts
Dr. Sara Cleto and Dr. Brittany Warman
11AM - Have you ever wanted to write a fairy tale? Or maybe you'd just like some practical tips to make crafting a fairy tale more straightforward? If you attended our "Spellcraft" workshop last month, we taught you how to write a poem-spell, step-by-step - and in this talk, we'll show you how to do the same with a fairy tale. This workshop is both inspirational and practical - by the end of the hour, we'll have created an outline of an exquisitely Halloween-y fairy tale, together, and given you plenty of tools to create one yourself.
9:30PM - It's no secret that we love ghost stories, and the Victorians wrote some stellar - and terrifying - ones! We'll be sharing some of our favorites with you in this last, late night session. So if you want to close the night in true Gothic fashion with us, in mouldering mansions, dark forests, and the spaces between worlds, light a candle and join us.
BIO
We, Dr. Sara Cleto and Dr. Brittany Warman, are award-winning folklorists, teachers, and writers with a combined 26 years in higher education and over three dozen publications. Together, we founded The Carterhaugh School of Folklore and the Fantastic, teaching creative souls how to re-enchant their lives through folklore and fairy tales. In 2019, Carterhaugh won the Dorothy Howard Award from the American Folklore Society.
When we aren't teaching at Carterhaugh, we're scholars, writers and best friends who have published peer-reviewed articles, appeared on podcasts, sold stories and poems, written book introductions and encyclopedia entries, and written for magazines and blogs. (We've also been known to crush "Total Eclipse of the Heart" at karaoke.) We're regular writers for Enchanted Living Magazine, #FolkloreThursday, and we also deliver sold-out lectures at venues like the Profs & Pints series, the Maryland Renaissance Festival, the Contemporary American Theater Festival, and FaerieCon.
"Haunted Woods"
A Face-Painting Workshop
with Lindsey Márton O'Brien
Join Lindsey Márton O'Brien for a special Halloween face-painting workshop! In this workshop, Lindsey will demonstrate the full process of creating a unique and elaborate one-of-a-kind look to complete your Halloween ensemble, or take any costumed look to the next level of detail and artistry. Learn the most important fundamental basics of face painting, as well as tips and tricks from a professional face painter who has created countless custom face art designs for amusement parks and festivals. Using these tips and tricks, you will be able to design and execute your own stunning face and body paint looks to enhance all your future costumed ensembles! During this workshop, we will be working with the theme "Haunted Woods."
BIO
Lindsey is an artist, graphic designer, and photographer living in Westminster, MD. As an artist, she creates expressive, intuitive artwork inspired by emotions, nature, stream of consciousness, and dreams. As a graphic designer, she specializes in making client's creative dreams a reality through digital media alchemy: a blend of art, graphic design, hand drawn typography, web design, and fine art fairy-tale photography. She is also inspired by her love of art history: from the the organic flowing lines of Art Nouveau, to the beauty of the Pre-Raphaelites, the lush detail and symbolism of Medieval and Renaissance art, and exploring the human connection through Ancient art history. As a hobbyist botanical perfumer, she creates handmade perfumes and skincare inspired by the seasons, as well as limited edition shirt designs, art prints, and more. Feel free to visit her website at www.luminanoctisart.com and on Instagram / Facebook @luminanoctis and @lindseymartonobrien.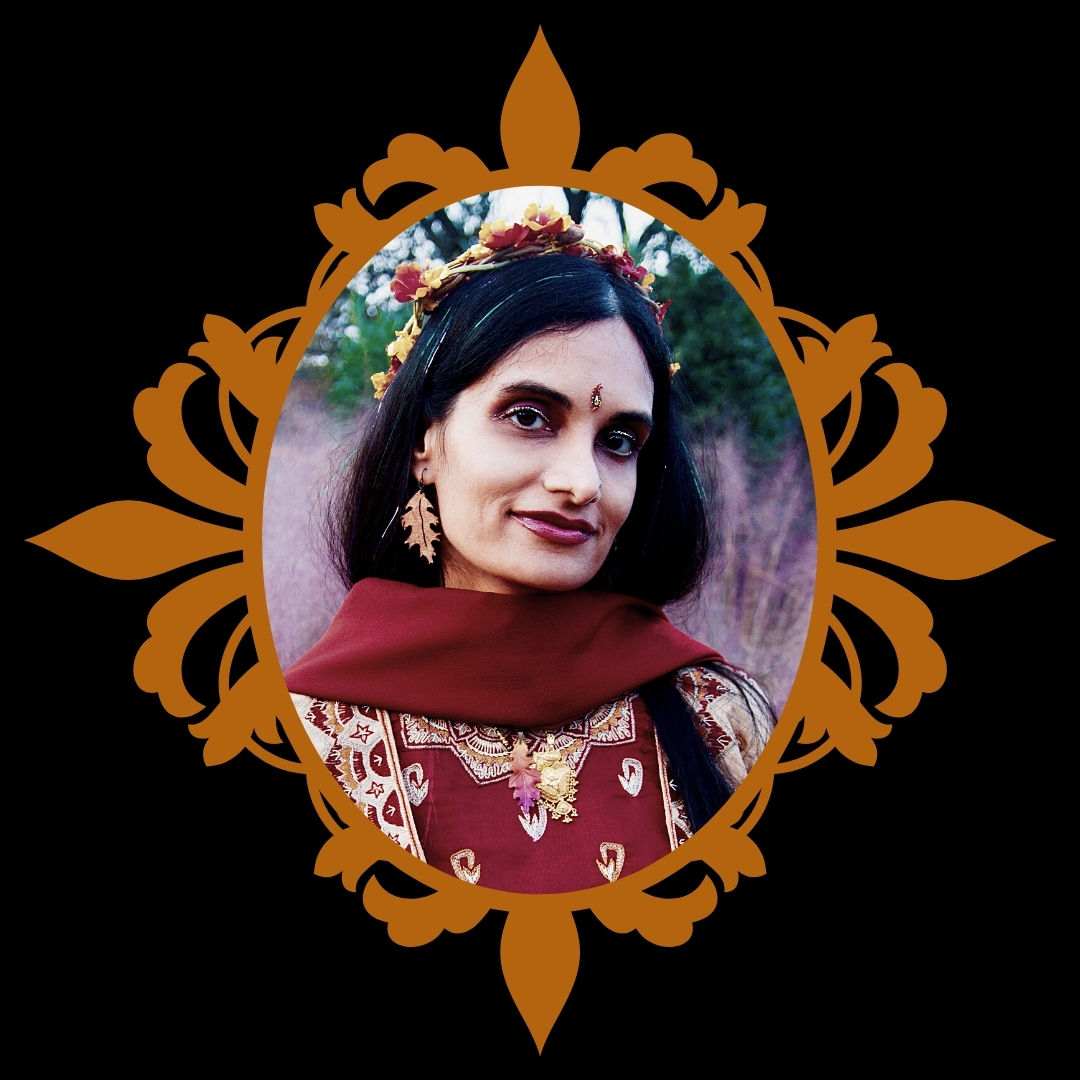 Shveta Thakrar is a part-time nagini and full-time believer in magic. Her work has appeared in a number of magazines and anthologies including Enchanted Living, Uncanny Magazine, A Thousand Beginnings and Endings, and Toil & Trouble. Her debut young adult fantasy novel, Star Daughter, is out now from HarperTeen. When not spinning stories about spider silk and shadows, magic and marauders, and courageous girls illuminated by dancing rainbow flames, Shveta crafts, devours books, daydreams, travels, bakes, and occasionally even plays her harp.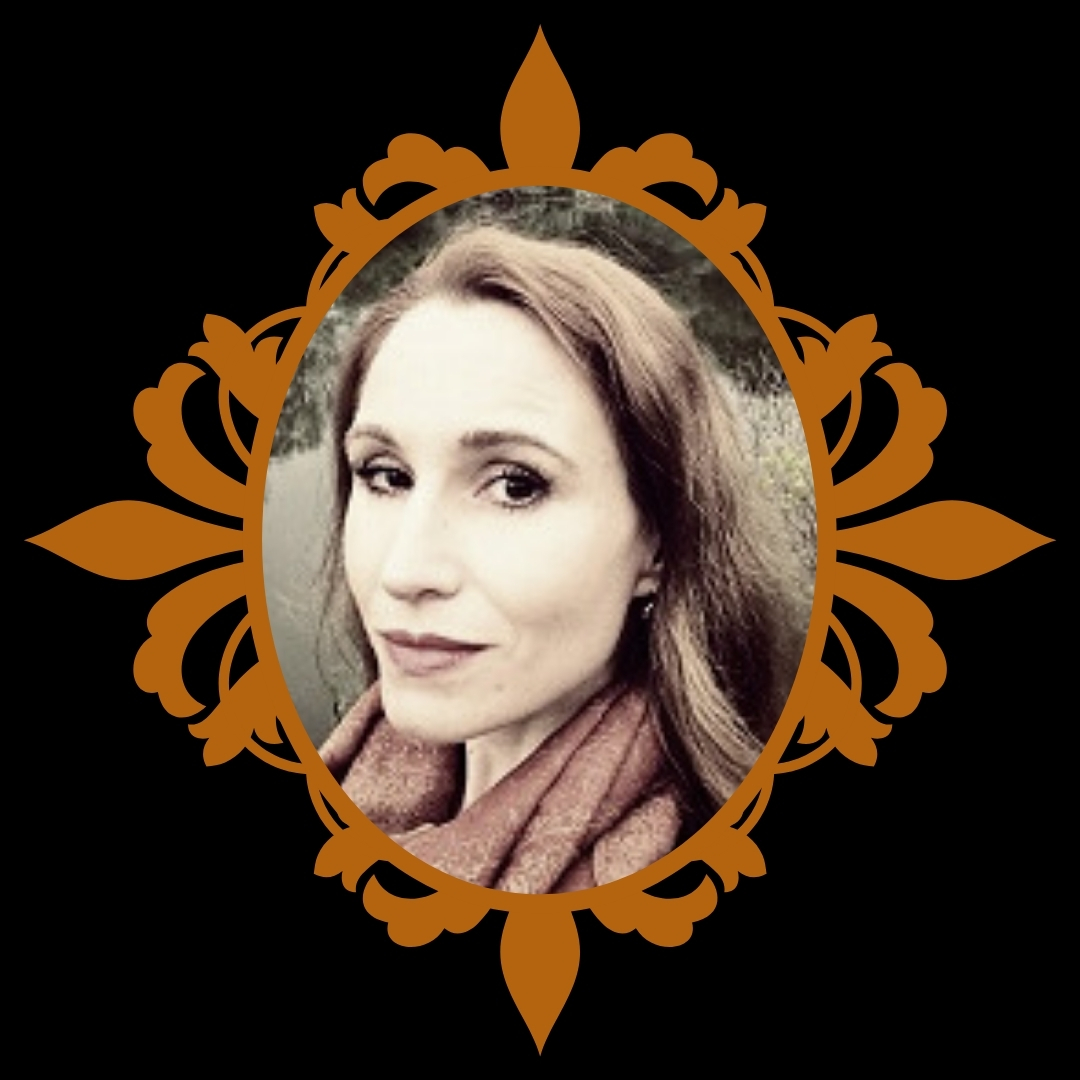 Theodora Goss is the World Fantasy and Locus Award-winning author of the short story and poetry collections In the Forest of Forgetting (2006), Songs for Ophelia (2014), and Snow White Learns Witchcraft (2019), as well as novella The Thorn and the Blossom (2012), debut novel The Strange Case of the Alchemist's Daughter (2017), and sequels European Travel for the Monstrous Gentlewoman (2018) and The Sinister Mystery of the Mesmerizing Girl (2019). She has been a finalist for the Nebula, Crawford, Seiun, and Mythopoeic Awards, as well as on the Tiptree Award Honor List. Her work has been translated into thirteen languages. She teaches literature and writing at Boston University and in the Stonecoast MFA Program. Visit her at theodoragoss.com.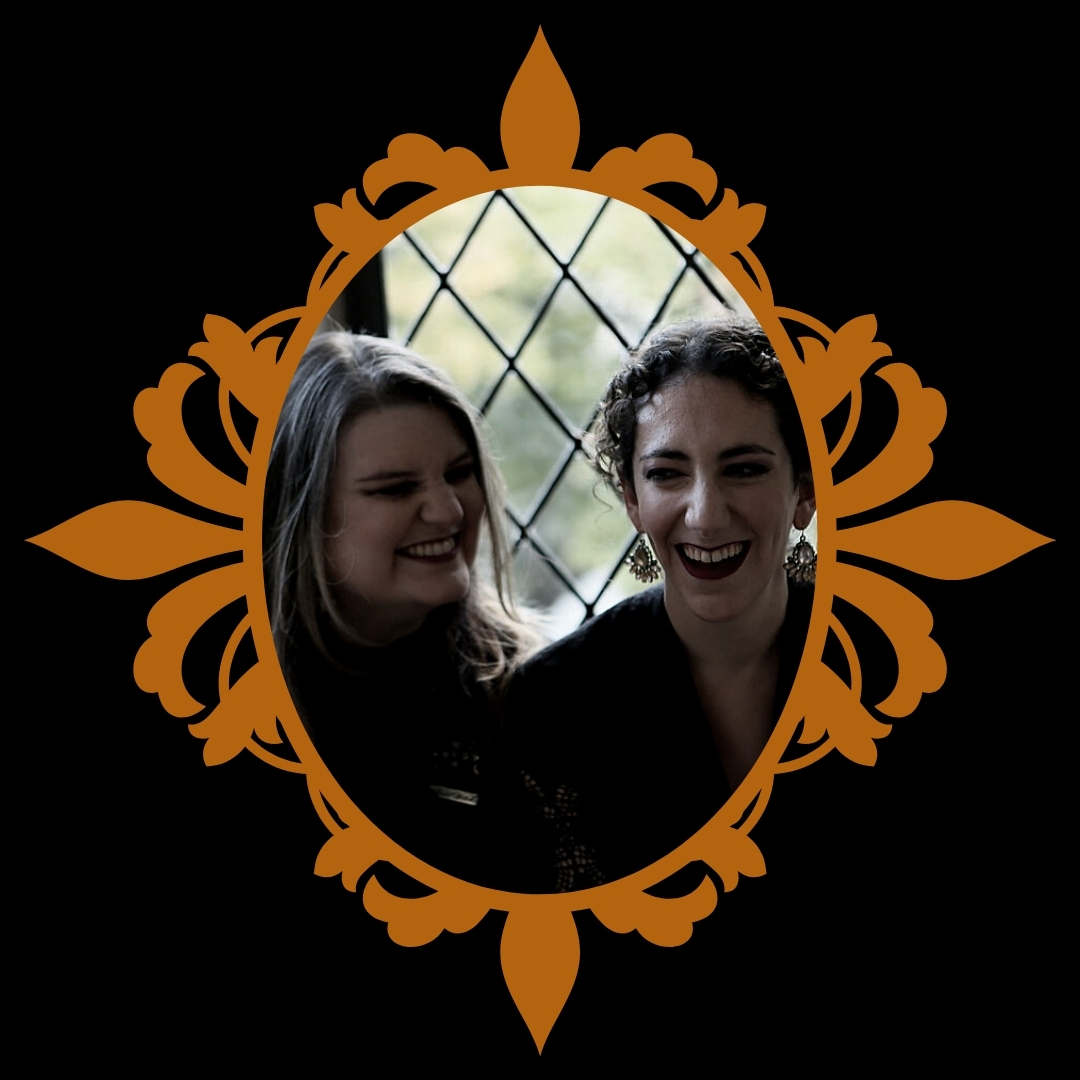 We are honored to share a bit of our own spookiest work with you! Our award-winning poetry and prose has, together and separately, appeared in such publications as Uncanny Magazine, Enchanted Living, Mythic Delirium, Goblin Fruit, Apex Magazine, Liminality, Corvid Queen, Sycorax Journal, Polu Texni, Mirror Dance, Jabberwocky, Cabinet des Fees, and many more.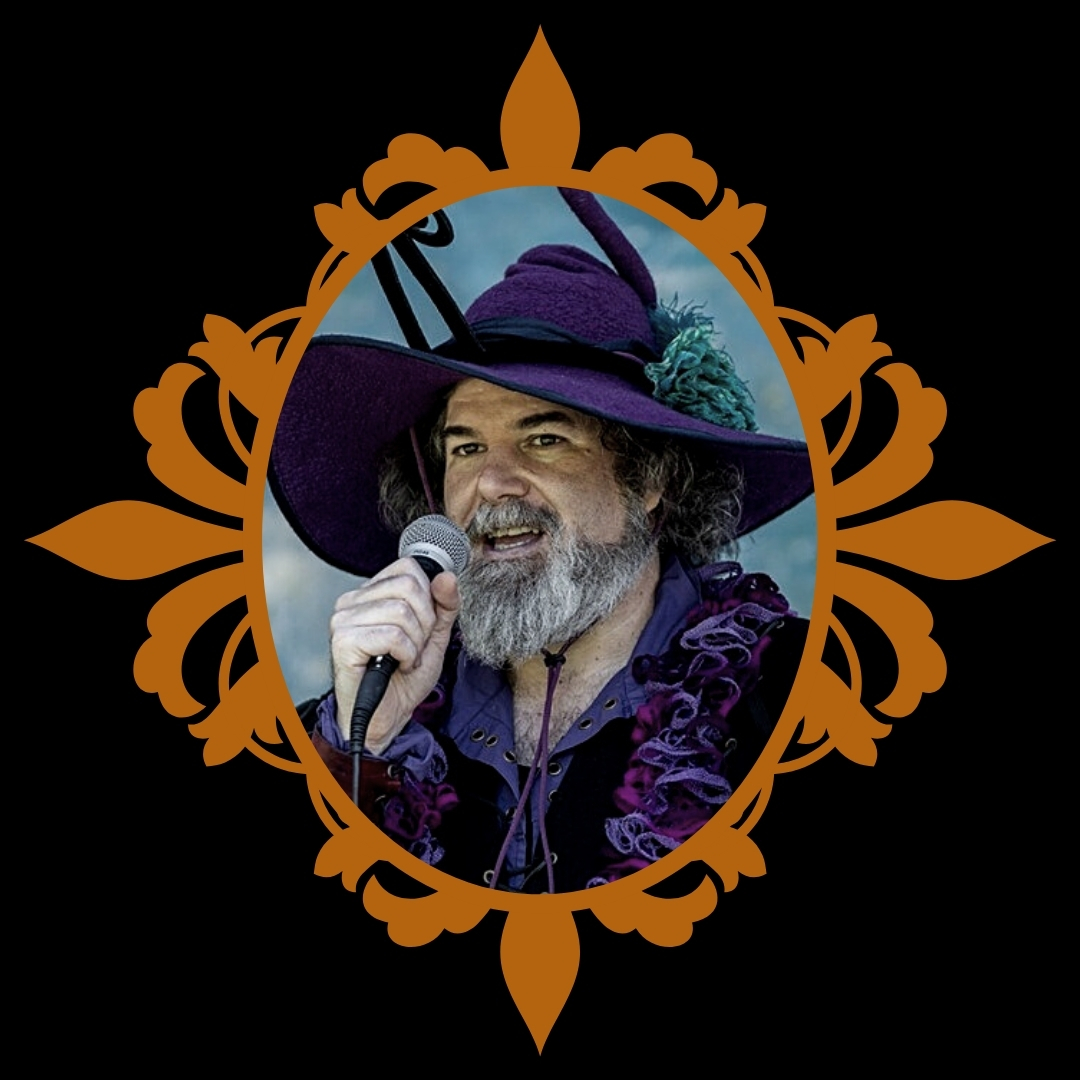 "The Night it Is Gude Hallowe'en":
A Supernatural Ballad Cocktail Party,
Lecture, and Performance
with Dr. Steve Winick
Join Steve Winick, folklorist by day, folksinger by night, for a workshop on traditional ballads and songs of the supernatural. We'll talk about a range of traditional folk ballads in English and French, featuring wicked faeries, vengeful ghosts, ship-sinking mermaids, dangerous shapeshifters, and the Devil himself. These are scary stories told in song, and like many tales shared around the Halloween campfire, their plots run from the slightly comical to the thoroughly bone-chilling. Will the bride stolen by the faeries ever escape her underground dungeon? Will murderous Willie feel the terrible wrath of the spectral Pretty Polly? Will the maiden transformed into a doe escape, or be hunted down and eaten by her unsuspecting family? Find out the answers to these and more questions in this fantastic foray into frightening folklore. Steve will sing many of the ballads we talk about, but he'll also provide links to other singers performing other versions, from old field recordings to recent interpretations. Some of these songs have choruses, so you can sing along as well! To make this workshop extra fun, Steve will also employ his skills as a mixologist. He can't mix you actual cocktails, alas, but he'll provide a set of recipes about a week before the workshop so you can mix up a cocktail (or a non-alcoholic beverage) that's thematically related to one of our ballads!
BIO
Steve Winick is a folklorist who has been studying and singing folksongs and ballads since days of yore. He works as the writer and editor in the American Folklife Center of the Library of Congress—so his job is to write about folklore for the government! He has published on traditional folk ballads in academic journals, popular music magazines, and his Library of Congress blog, Folklife Today. He has taught folklore at George Mason University, George Washington University, and the University of Pennsylvania. As a singer, he has been a member of the Ocean Celtic Quartet, the Ocean Orchestra, Ship's Company Chanteymen, and the Washington Revels. He has led workshops at venues as varied as Mystic Seaport, The Old Songs Festival, Augusta Heritage Center, and FaerieCon. He is a part-time wizard, a frequent Green Man, bard of the oldest Faerie Festival in the land, and a mixologist of folklore-themed libations.
"Exploring the Witch's Way:
Transgression and Transformation"
Workshop
with Dr. Kay Turner
Kay Turner has researched, written about, and performed the witch figure for over twenty years. This workshop will serve to summarize some of what she has learned and give participants both knowledge and performative experience of two aspects of witch lore and practice: transgression and transformation.
Using traditional texts as a basis for interpretation and discussion, we will investigate four witches from different parts of the world: Hekate (Greek myth), Frau Trude (Grimms' fairy tales), Witch Wife (Mexican and Central American tale), and Morrígan (Irish myth and lore). They are quite different from each other, but all of them utilize transgression—rule breaking, boundary crossing, sex and gender upending—as an impetus for transport and transformation. Their associated emblems are feathers, fire, and crossroads, and we will engage with these in small, affirmation/binding rituals following each of the four reading-discussions.
The witch is a great teacher. Her syllabus is long, her curriculum is difficult. It is impossible to know her fully or to access the complete range of her powers. We remain her students, eager to explore the witch's way.
For this session, please bring a veil of some kind ( can be very simple—piece of cloth, shawl) black feathers, a source of fire such as candle or matches, two wood sticks of equal size (manageable, not large), a bit of dirt, and a jar containing compost matter such as vegetable peelings, rinds, apple cores—the more putrid, the better! If you can't bring all, or some of these items, you can draw them, write them on bits of paper, or simply imagine them. You're welcome to read anything that I or others have written about witches, but no reading is required before the workshop.
BIO
Based in Brooklyn, NY, Kay Turner is an artist and scholar working across disciplines including writing, music, performance, and folklore. Turner holds a PhD in folklore from the University of Texas at Austin. She is the past president (2015-2018) of the American Folklore Society. She teaches as Adjunct Professor in Performance Studies at NYU. Her books include Beautiful Necessity: The Art and Meaning of Women's Altars; Baby Precious Always Shines: Love Notes Between Gertrude Stein and Alice B. Toklas; and, with Pauline Greenhill, Transgressive Tales: Queering the Grimms. She has published several pieces on fairy tale witches in Marvels and Tales, the journal of fairy-tale scholarship. Turner's current book project What a Witch queerly rethinks the witch figure in history, story and performance. What a Witch includes an ongoing series of performances exploring the complexities of the witch figure. Recent "What a Witch" performance works include "Persephone's Return/Persephone's Revenge" (2020, postponed due to pandemic); "As the crow flies, so…." (2019); Night Hag: Visitation" (2018); Before and After: What the Witch's Nose Knows that Andy Warhol's Nose Can Never Know" (2017); "Hansel and Gretel Queered (Devouring)" (2017); "Spurning Fertility, Smashing Tchotchkes" (2016, 2018, 2019); "The Black Kiss" (with Mary Beth Edelson), 2014. Workshops include "Spinning 'The Three Spinners'" (2019) and "Performing Witches in Times of Conflict" (2017).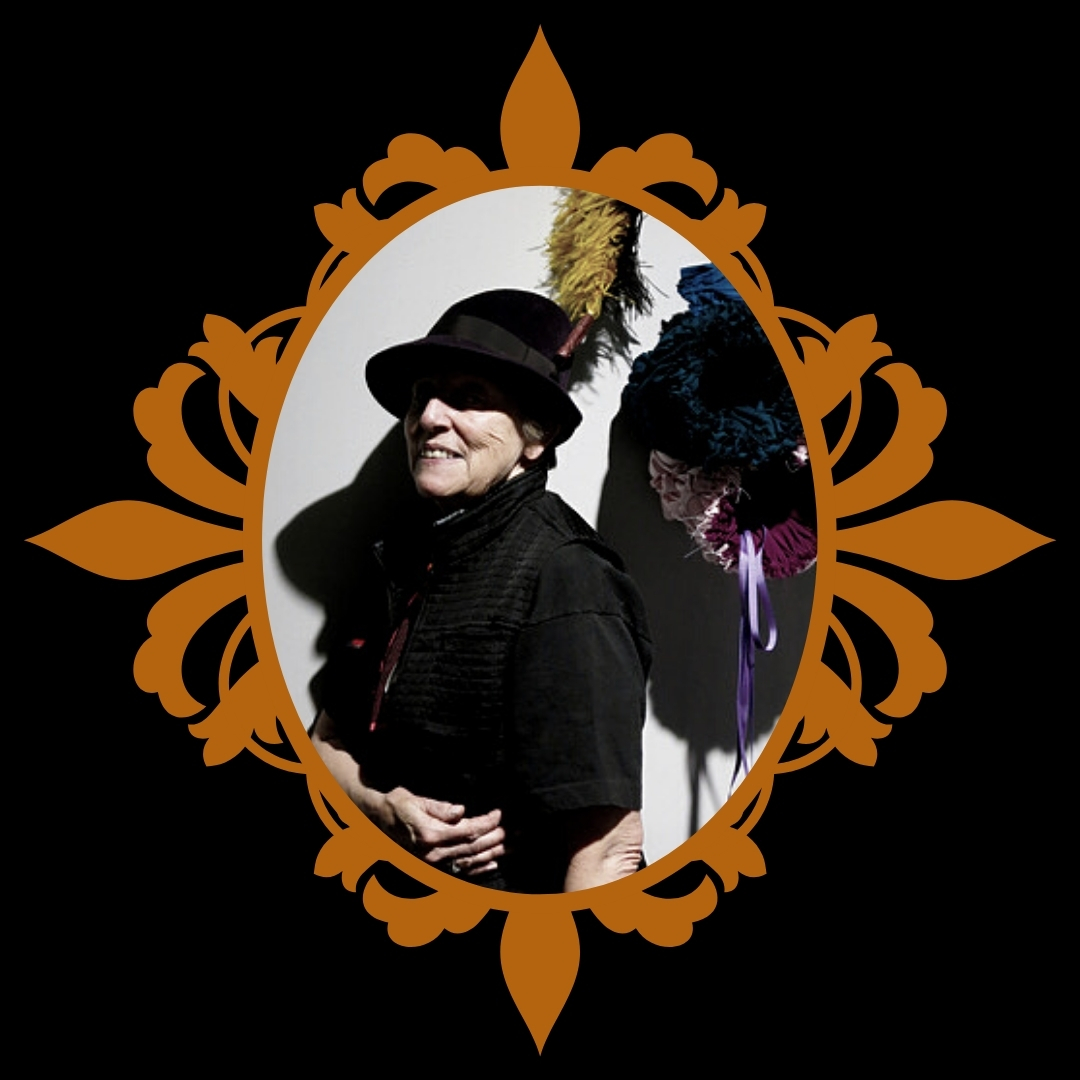 "Tales from the Spirit World:
Telling Our Stories"
Storytelling Workshop
with Dr. Margaret Yocom
Light a candle, turn off everything that can go beep in the night, and settle in to listen—and, perhaps, to tell—a story. Tell us about something that's happened to you that you have never been able to explain. Or, something that's happened to a friend. Or, something that's happened to a person you've come in contact with in any way. That night you went to a place that people warned you against, and . . .; that time you woke in your hotel room and saw …; that talk you had with your grandmother before she …; that sound you swear you heard, but you couldn't have. You won't need your books; during this hour, we'll tell our stories, not read them. Through the magic of Crowdcast, Sara and Brittany and I will share the screen with those of you who want to tell a story—three tellers at a time. I'll bring some story prompts—and some stories—to start us off. The stories you hear will certainly call up your own stories, maybe even some you never realized that you had. 
BIO
Margaret "Peggy" Yocom grew up in the Pennsylvania German farmland listening to her grandparents' stories. She founded the Folklore Studies Program of George Mason University where she taught for 36 years; she especially loved telling and encouraging her students to tell stories. She has published on storytelling among the Inuit of Alaska, woodsmen's families in Maine, her own family, and more. Her book ALL KINDS OF FUR: Erasure Poems & New Translation of a Tale from the Brothers Grimm was published by Deerbrook Editions in 2018. Co-founder of the American Folklore Society's Creative Writing & Storytelling Section, she holds a Ph.D. in English and Folklore from the University of Massachusetts, Amherst. A founding member of Western Maine Storytelling, she tells legendary tales of the seen—and the unseen. She makes her home with her geologist husband, John Slack, who willingly accompanies her on her Samhain and Beltane spirit walks. http://margaretyocom.com 
Want More?
We've Got Bonuses!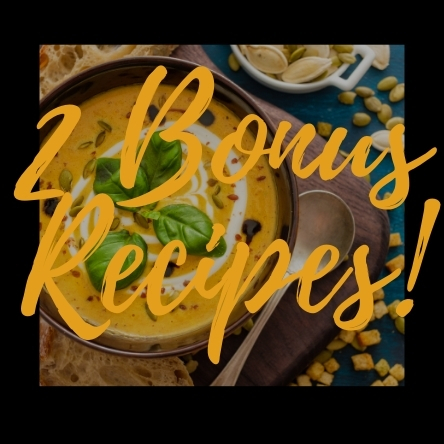 2 Bonus Recipes
You're gonna get hungry during this day-long event... so we're giving you two of our very favorite soup recipes - Sara's famously delicious pumpkin soup and Brittany's ridiculously easy lentil soup!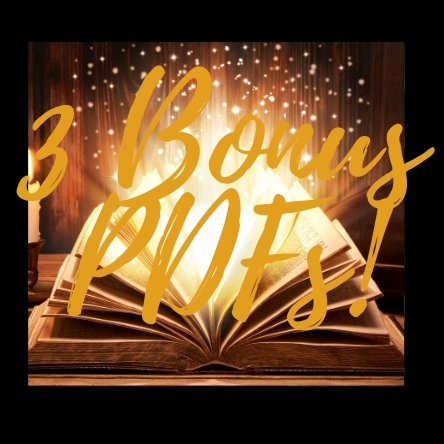 3 Bonus PDFs
We don't want anyone to worry about having to take notes during our workshops, so we're going to provide 3 how-to PDFs for you! There will be one for our workshop on how to write a fairy tale, one for Lindsey's workshop on face-painting (including all her recommended materials!), and one for Dr. Winick's workshop with all his cocktails!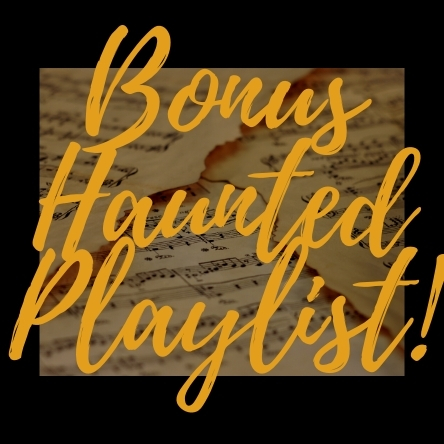 Bonus Playlist
You're going to want some fabulous music to keep you in the mood between events, so we've created a delightfully haunted playlist for you!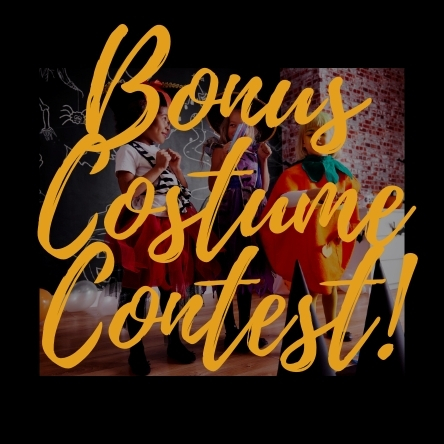 Bonus Costume Contest!
And lastly, our biggest bonus of all - a day-long costume contest! Haunted participants will be able to upload costume photos throughout October 31st using a special hashtag on social media. We'll crown one winner at the end of the day, who will get a hardcover copy of the FABULOUS book Fairy Tale Fashion by Colleen Hill!
FAQ
"When will I hear from you/get access to everything?" - You will receive an email from us right after you enroll, and then another at 10AM on October 31st with a link to the event! All readings, workshops, and lectures will take place on October 31st starting with the first lecture at 11AM EDT.
"What exactly will I get?" - In the e-mail at 10AM on October 31st, there will be a link to a website featuring links to all of the events readings, workshops, and lectures. There will be a few surprises on this page as well ;). Each workshop/reading/lecture will be hosted through Crowdcast, and each will have its own special chat for you to hang out and talk with your fellow attendees. We will also post the event site link on the Teachable "Curriculum" page. Registering for Haunted will also get you an exclusive 20% off coupon for our next course in November - Gothic Fairy Tales!
"Why Isn't There a Facebook Page This Time?" - This day is going to move FAST and there simply won't be time to really participate in one! But don't worry - all of the workshops/lectures/readings will have their own chats, so you will be able to talk to each other as much as you want. It'll just be more like several of our Profs & Pints events strung together as opposed to one of our courses. We're also working on getting a special chat option for the event site itself, so there will be another place to talk to each other as well!
"What if I can't be there live on the 31st?" - The event website and all of the event's videos will stay up at least for the next year!
"Guys, I love this, but money is SO tight right now…." - We understand this feel so hard. Money is tight for so many. This is why we've tried to price this event as fairly as possible. We're also offering a payment plan to help you find an option that works. Our school is an investment, and it's one that you deserve - we know our community and the magic we make together is worth it, and we would love for you to join us.
"Do you have a refund policy?" - Due to the fact that this is just a one-day special event, we cannot offer refunds. We are very happy to talk with you before you sign up to make sure that you feel confident about your investment, and we're working like mad to make this a stellar experience for you. Please reach out if you have any concerns!
"Um, what exactly IS Carterhaugh?" - The Carterhaugh School of Folklore and the Fantastic is an award-winning online school dedicated to classes on fairy tales, folklore, and all things fantastic. It was created by Sara and Brittany in 2016 as a place for those who dreamed of elven battles while studying economics, those who have always sworn they could see ghosts, and those who longed for a school of magic to send them an unexpected acceptance letter. We aim to use our knowledge and passion for these subjects to share their wonder, solidify their importance in society, and spread a bit of magic into the world. Want to know more? Check out our recently updated "About" page by clicking here!
As always, if you have additional questions at any time,
don't hesitate to get in touch with us at [email protected]!
Testimonials
"Finding Carterhaugh School is like stumbling into Rivendell. It's a magical place where learning, enchantment, creativity, joy, and community flourish. Sara and Brittany's expertise and infectious love of fairy tales creates a beautiful and supportive environment. I would highly recommend their courses to anyone with a heartfelt love of learning, connecting, and enchantment in everyday life."
- Keziah Baltz
"My day job is frustrating at best and has very little room for creativity or imagination or connection with like-minded humans. The course I participated in brought magic and inspiration and human connection into my world during a time of stress and uncertainty. I love stories and I love learning more about cultures and histories around the world. This course was delightful and worth every penny!"
- Genevieve Oryan
"Carterhaugh is an amazing, enchanted place. Sara and Brittany are the best teachers - full of knowledge, intelligence, warmth, insight, playfulness and creativity."
- Debi Cady
"If, in childhood, you ever checked for wolves lurking behind trees; or planted "magic" seeds, then watched for a beanstalk; or rubbed Grandmother's antique brass lamp, wishing... wishing.... then, The Carterhaugh School of Folklore and the Fantastic is for you."
- Connie Todd Lila
"Brittany and Sara are masters of their craft. Not only are they both extremely knowledgeable about what they teach. They are also GOOD teachers. They are warm, friendly, and funny."
- Emily Newhouse
"I am so thrilled to enjoy our Carterhaugh community. You are both creating something that sparkles with genuineness and a love for sharing truth. The openness and generosity of both of you inspires this whole community."
- Kristin Baum
"Carterhaugh courses feed my mind and soul, make me a better version of me."
- Marsha A. Moore
"Carterhaugh is more than a school it's your very own fairy tale family."
- Karen Ravenscroft-Wheeler
Want More?
Best Halloween Ever?
We Think So!
Join us for A WHOLE DAY of magic and mischief - it's most enchanted Halloween you can have from the comfort of your own living room!