You're on a dirt path in the woods. No one comes this way anymore, not if they can help it. 
A woman lives at the end of the path, in a little house in the darkest part of the forest. She's different, everyone says, but that's the only thing the stories agree on. The baker says she has a tail. The mayor swears her teeth are longer than his hand. And the draper says, if you look straight into her eyes, you'll never leave the woods again. 
Sometimes, they call her a witch. Sometimes, they call her a monster.
You can see her house through the trees. And despite the stories - because of the stories? - you want to knock on her door. 
Of course, it's not always a woman in the woods. It's also the girl with enough assurance to talk back to wolves. The junior business executive who wears her hair long and blonde ("no one will take you seriously like this - why don't you cut it?") or the new bride with a pixie cut ("don't you want your husband to think you're beautiful?")
It's being too young or too old, too sexy or too prudish... no matter your age or what you wear.
It's breaking expectations...and breaking the rules.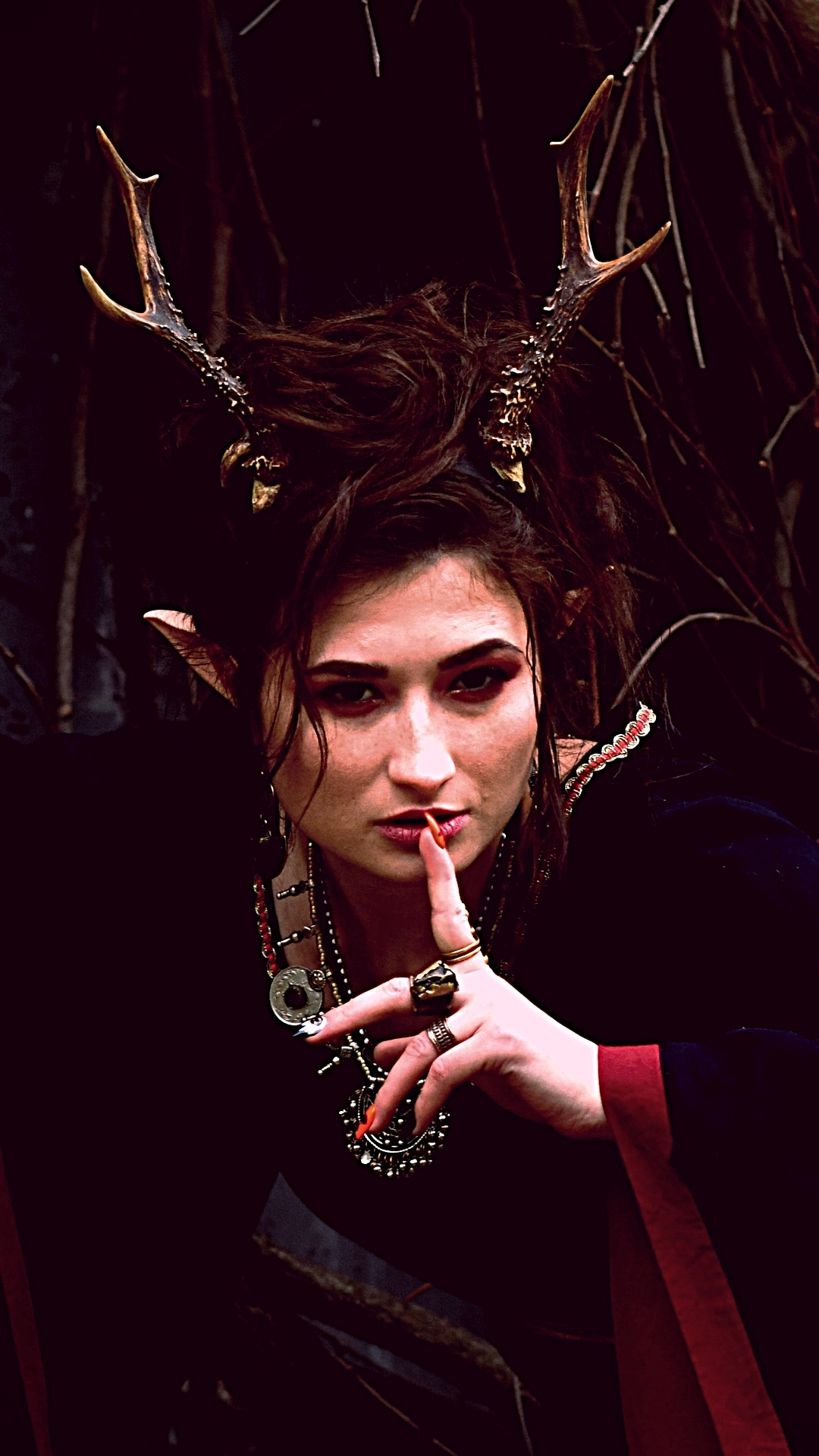 When women in stories - and the real world - do any of these things, the word monster is conjured up like a spell. 
Monster can mean so many things. Inhuman, chimeric, bad, frightening, destructive. But, ultimately, "monster" is the label that means different. Other. 
But, like the title of witch, monster can cut both ways - it's a word that can be pressed upon you and a word that you can choose and find empowering. 
"A free woman in an unfree society will be a monster." - Angela Carter.
In this course, you'll take a deep dive into tales of monstrous women. What does it mean to be feminine and a monster? To be gender non-conforming and a monster? What
is
a monster? How can the Gothic help us understand femininity and monstrosity? And when can the word be dispelled... or
claimed
?
The Gates of Carterhaugh Are Open for:
MONSTROUS WOMEN

Our Modules:
Each week of the course features a deep dive into one of these four topics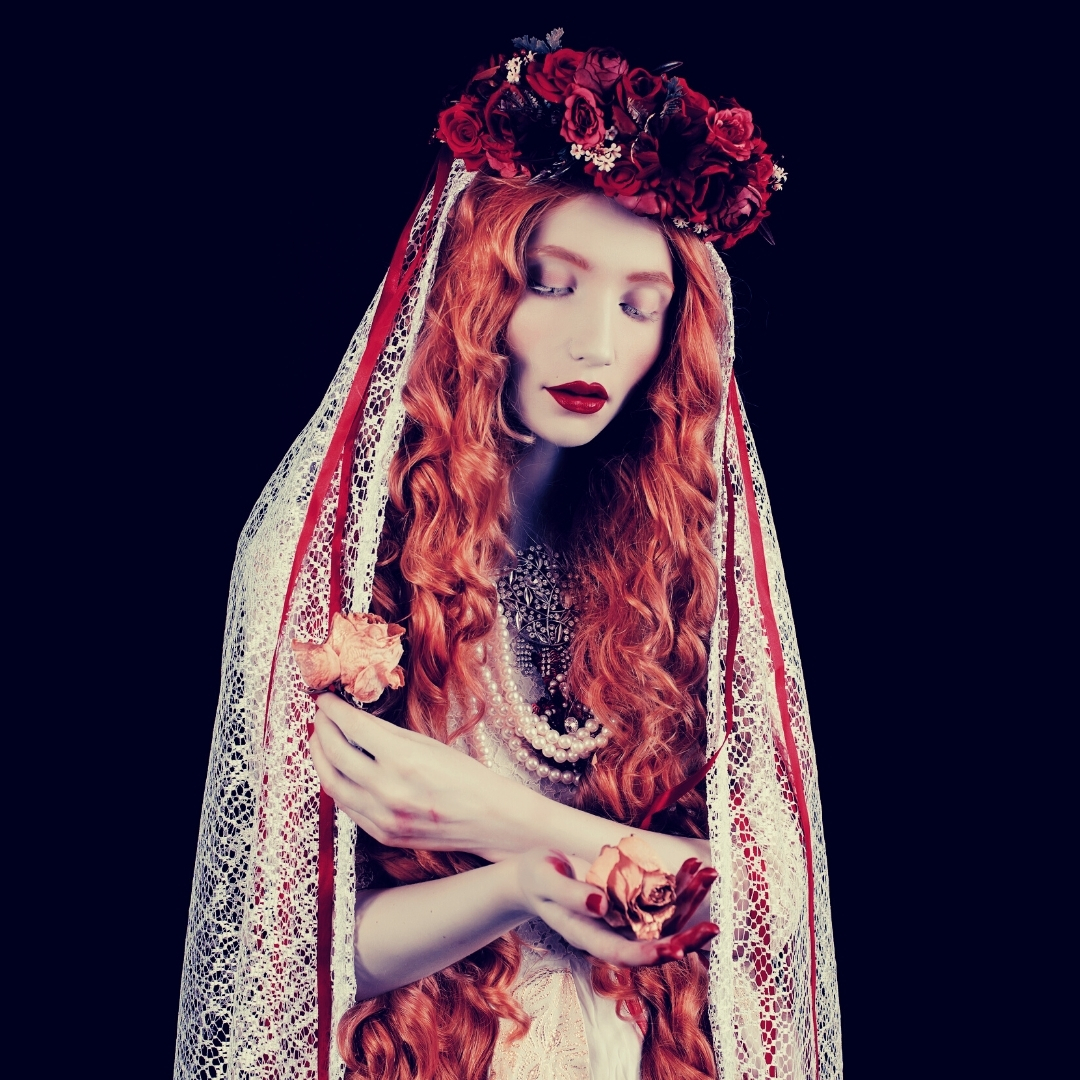 Maiden
A fairy maiden whose touch leaves men haunted, even obsessed. A beauty from the woods who might be a snake, a vampire, or a witch...but her secret can't be spoken. Classic monsters recast as girls, banding together for survival and friendship. What does it mean to reject traditional girlhood, by fate or choice? When is beauty and youth monstrous? The Gothic is central to this module, helping us define monstrosity, femininity, and transgression.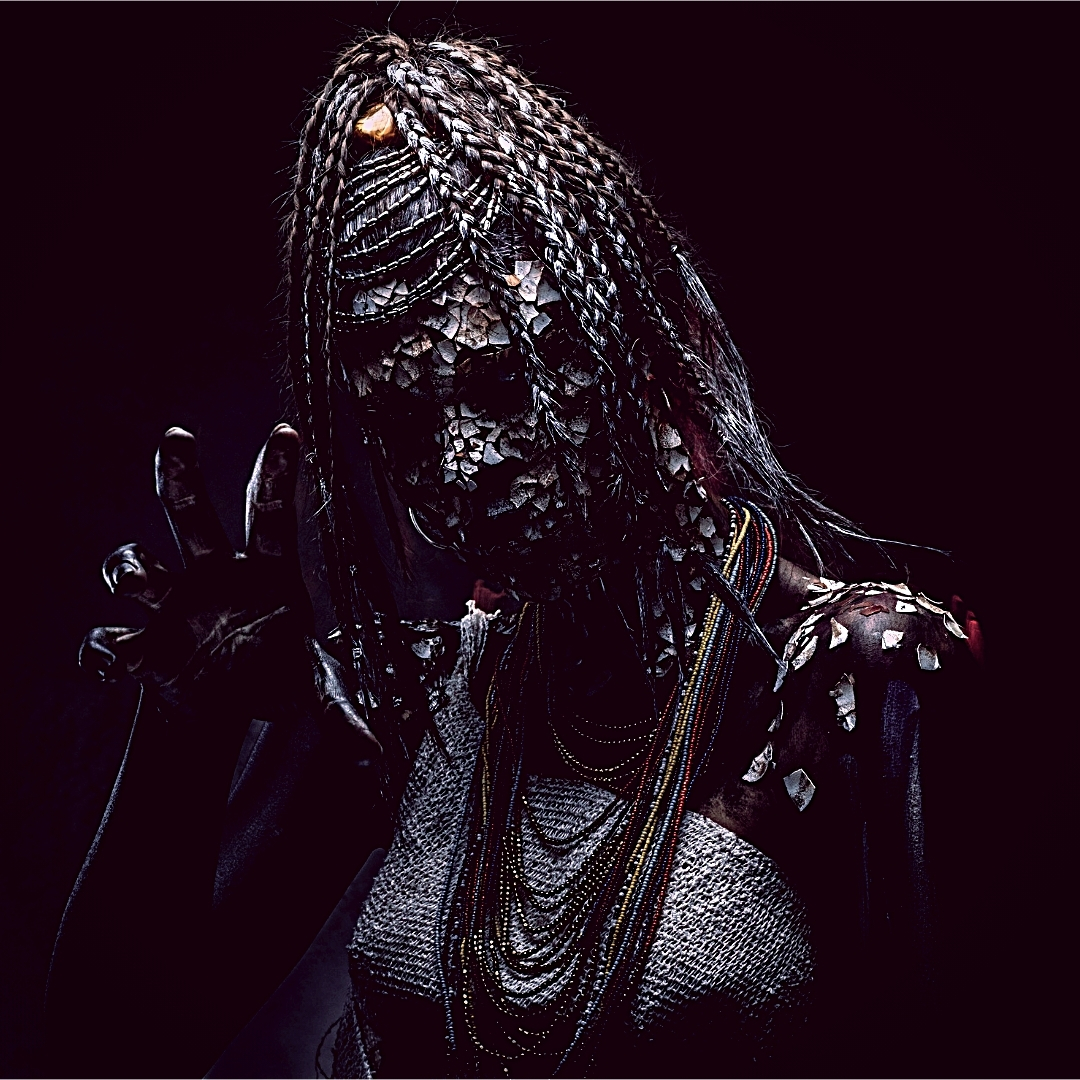 Mother
Women are frequently understood, even humanized, through relational means. They're someone's wife. Someone's mother. What happens when these roles don't fit well, or at all? What happens when these relationships are refused or broken? In this module, we'll reflect on Lilith, stalk social media with a succubus, remake motherhood through La Llorona, and creep through the walls with a young wife and mother who wants to write and remember who she is.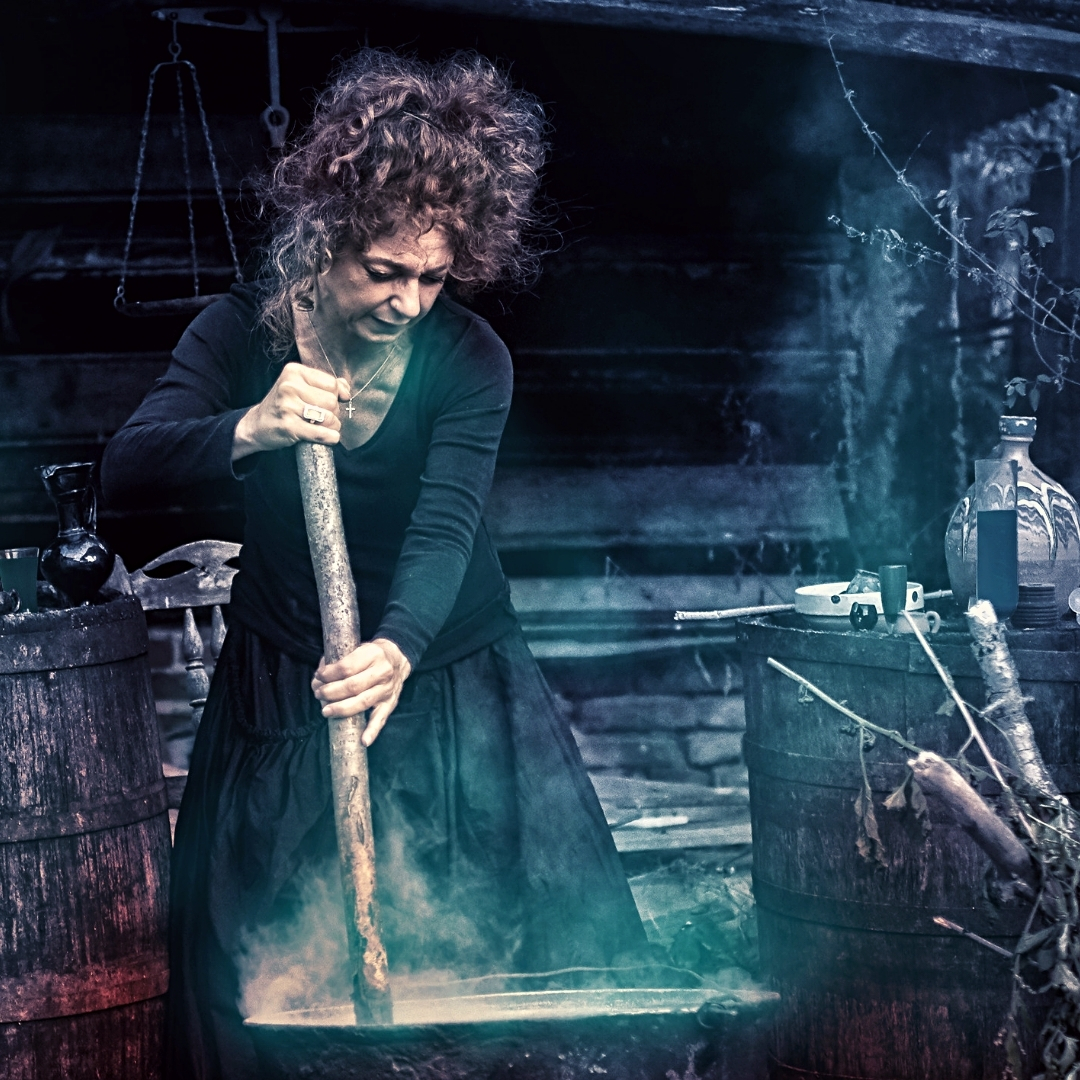 Crone
There aren't nearly enough stories told about women after they reach age 25, let alone after they reach 55. In this unit, we celebrate this marginalized identity and embrace the (monstrous) power of the crone. What can we learn from Baba Yaga's confidence and her eccentric, marvelous home? Or from Mebuyan, the Phillipino goddess of the underworld, and her compassion?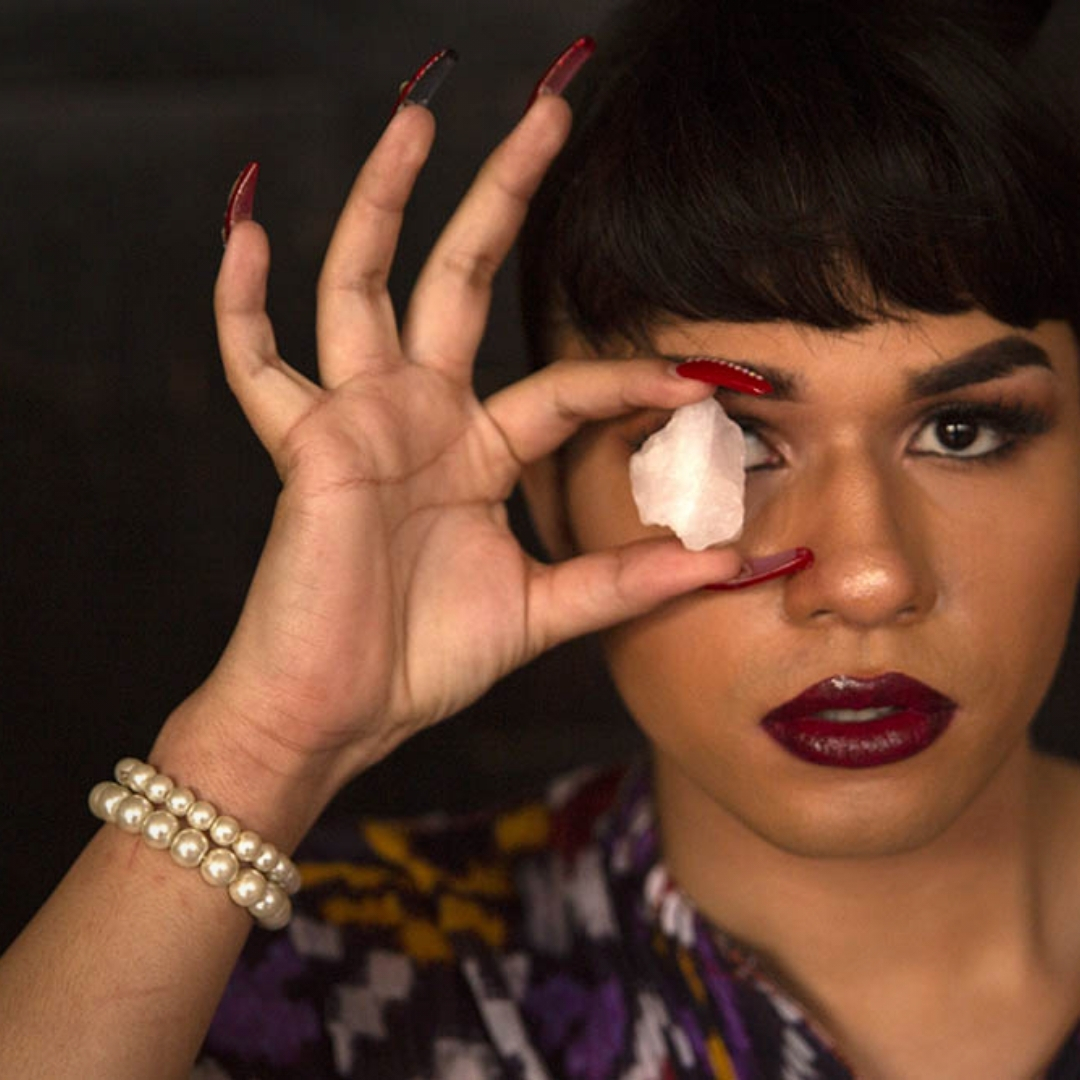 Smashing the Binary
If "monstrosity" means rejecting rigid categories and breaking expectations, it's easy to see how the word can become a weapon (and perhaps a shield) for transgender and non-binary folk. How can a selkie tale become a map for the longing and belonging of transition? How can witches help navigate identities and cures? In this module, we'll explore how different constructions of monstrosity can become metaphors for fluidity, discomfort, daring, and transformation.
Here's What's Included
FOUR video lectures, during which we'll talk about the week's readings! Our lectures and discussions are college-level… but definitely not snooze fests! There is also a bonus recording of the celebration we held when the course was live included.
All course readings as PDFs and/or Links - We always include ways to access the stories that star in our lectures, and we choose our stories with care. Some will be familiar and some will likely be wholly new to you, but they are all worth examining. Prepare to be fascinated and delighted with tales from all over the world in this CUSTOM collection made specifically for this course!
Discussion questions for learning and self-discovery - These questions will help guide your reflections and determine how the folklore we discuss applies to your own journey.
 Four beautifully designed and EXCLUSIVE "quest" pages - these pages outline a special assignment for each week of the course. These vary wildly, but they're always fun, related to each particular week's material, relatively easy to do, and enlightening.
 Four beautifully designed and EXCLUSIVE "grimoire" pages - think of these pages as lecture notes designed to go in a book of spells! Read more about these Carterhaugh staples by clicking here.
BONUS #1

Our last lesson will feature an amazing conversation with Derek Newman-Stille, a Queer, Disabled author, artist, academic, and activist working on completing their PhD at Trent University. They run the eight-time Prix Aurora Award-winning digital humanities site Speculating Canada, co-wrote the book Whispers Between Fairies with Nathan Caro Fréchette, and are the editor of the collections Over the Rainbow: Folk and Fairy Tales from the Margins (Exile Editions) and We Shall Be Monsters (Renaissance Press).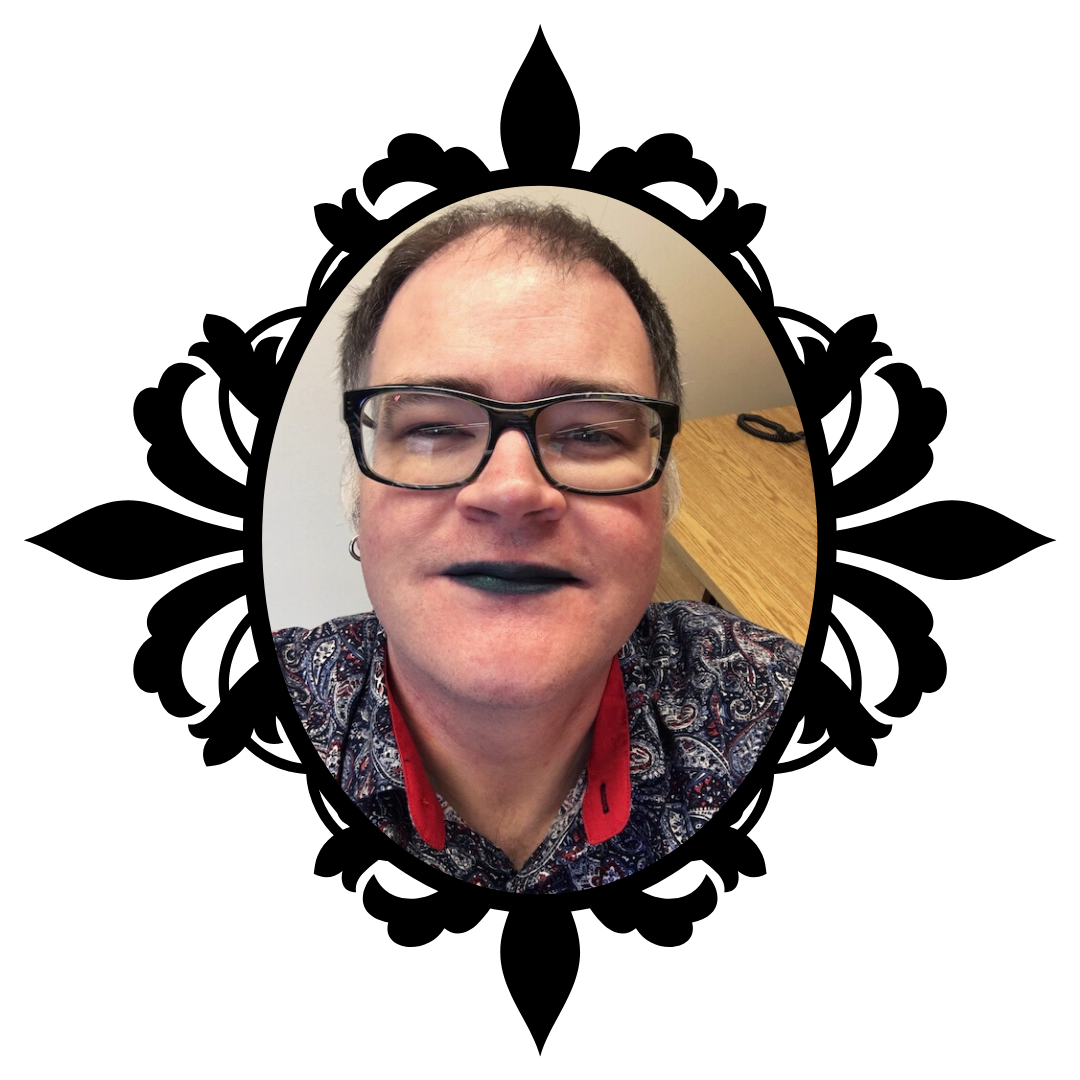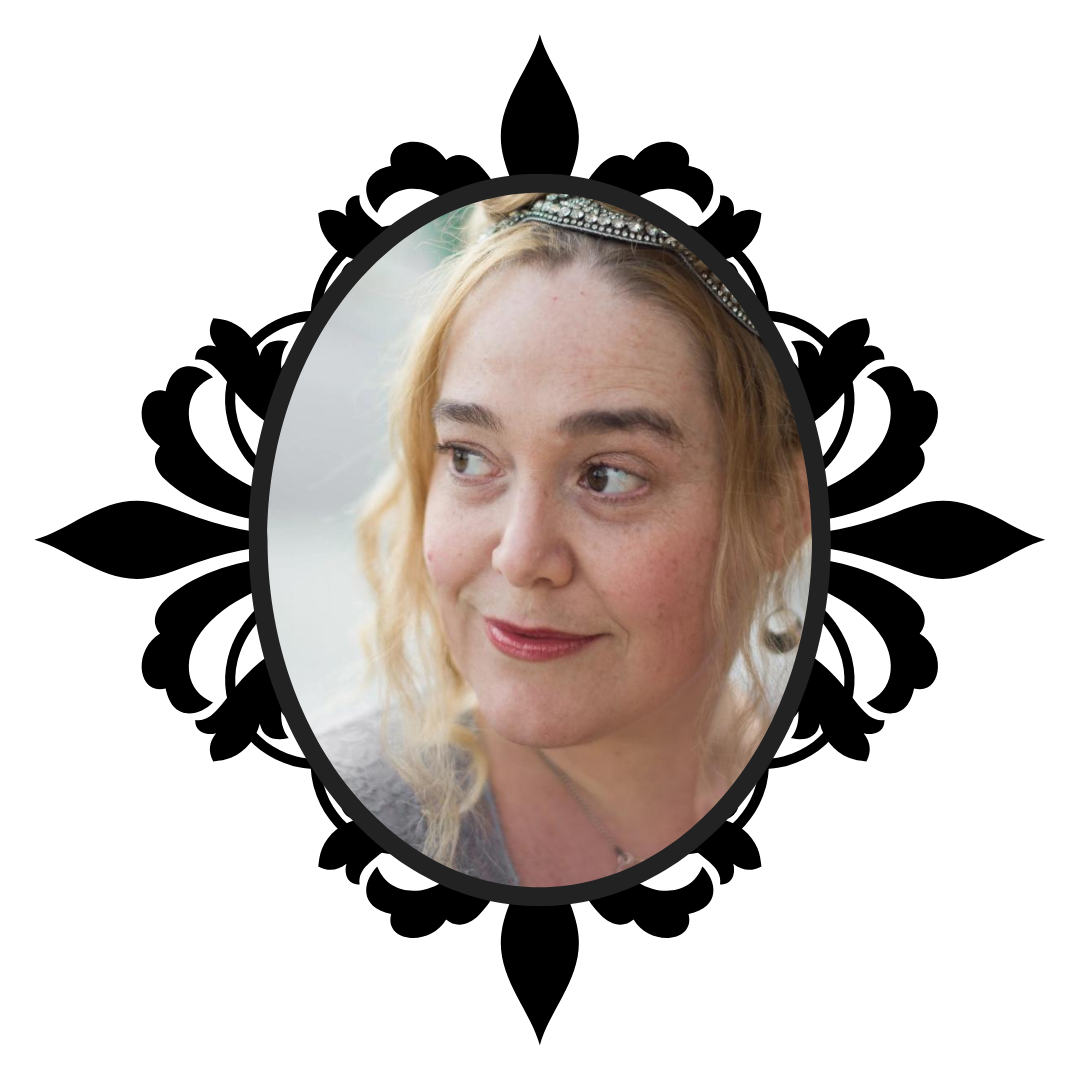 The fabulous writer C.S.E. Cooney shows up in Lesson 3 to read from her awesome poem, "The Last Crone on the Moon"!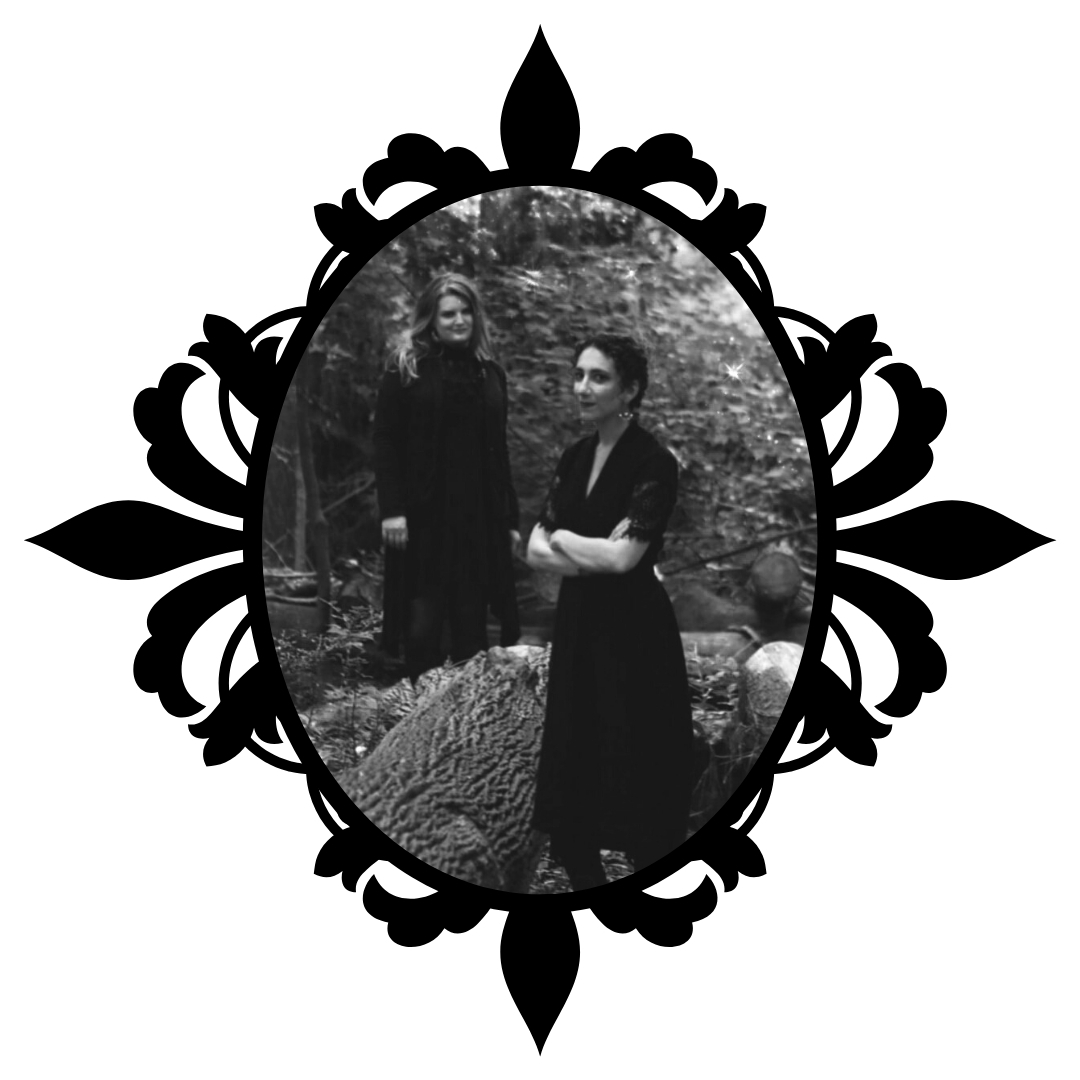 Your Teachers
We, Dr. Sara Cleto and Dr. Brittany Warman, are award-winning folklorists, teachers, and writers with a combined 26 years in higher education and over three dozen publications. Together, we founded The Carterhaugh School of Folklore and the Fantastic, teaching creative souls how to re-enchant their lives through folklore and fairy tales. In 2019, Carterhaugh won the Dorothy Howard Award from the American Folklore Society.
When we aren't teaching at Carterhaugh, we're scholars, writers and best friends who have published peer-reviewed articles, appeared on podcasts, sold stories and poems, written book introductions and encyclopedia entries, and written for magazines and blogs. (We've also been known to crush "Total Eclipse of the Heart" at karaoke.) We're regular writers for Enchanted Living Magazine, and we also deliver sold-out lectures at venues like the Profs & Pints series, the Maryland Renaissance Festival, the Contemporary American Theater Festival, and FaerieCon.
We love teaching. Our classes reflect the joy we get out of the strange and delightful world of folklore, so expect lots of gifs and terrible puns in our lectures. We'll occasionally make horrible faces at each other and laugh like drunken pixies… and we want you to join us!
Curious to see what our videos are like?
Check out this short clip from the first week of our course "Rapunzel's Circle I"!
[The audio/video quality is a little wonky - to get this clip onto this page, Brittany resorted to some very creative tech magic. You can expect clearer sound in our Video lectures. In this clip, you can see us responding to our students in real-time. We're reading from the live chat that happens alongside each live recording!]

FAQ

"Um, what exactly IS Carterhaugh?" - The Carterhaugh School of Folklore and the Fantastic is an award-winning online school dedicated to classes on fairy tales, folklore, and all things fantastic. It was created by Sara and Brittany in 2016 as a place for those who dreamed of elven battles while studying economics, those who have always sworn they could see ghosts, and those who longed for a school of magic to send them an unexpected acceptance letter. We aim to use our knowledge and passion for these subjects to share their wonder, solidify their importance in society, and spread a bit of magic into the world. Want to know more? Check out our "About" page by clicking here!
"When will I hear from you/get access to the first lesson?" - This this a self-guided version of a course that has already happened live, so you will get access to everything right away! You can watch, download, and engage with these materials anytime you like.
"I'm trying to work from home, my kids are out of school and bored all the time, and I'm walking my dog like ten times a day to keep from losing my mind - I don't have time for a course!" - We've tried to make this course as little of a burden as possible. There are no complicated assignments or long readings here, and there are no huge projects. We want this to be a space where you can reconnect to the magic inside you whether you have 10 minutes a day or 2 hours a day to devote to it.
"I'm just a folklore fan. I don't want to ruin my enjoyment with a bunch of academic stuff." - We are the last people in the WORLD who would ruin your enjoyment of fairy tales!! Believe us, we're just as passionate about the beauty and wonder of these tales, and we know that part of that wonder lies in their mystery. We will never tell you what a tale "means." These tales are meant to be explored, meant to inspire personal meaning. We'll give you folkloric history, and how the tales have been interpreted in the past, and add a twist of Gothic flavor, but we'll never tell you what you "have to" believe about any folkloric story and we're CERTAINLY not the kind of professors who are gleeful about "ruining" fairy tales for people!

As always, if you have additional questions at any time, don't hesitate to get in touch with us at [email protected]!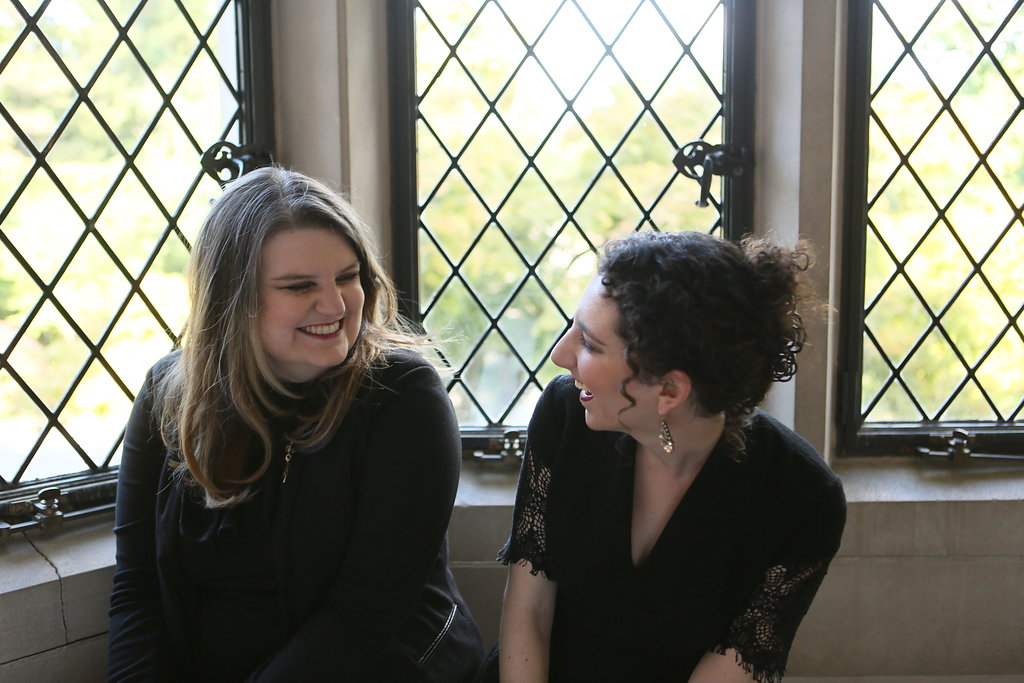 Okay, time for some real talk
Our community - the students and friends and magic seekers that have found their way into our courses - have been the biggest surprise and the best part of Carterhaugh. It's not something we anticipated, but it's not an exaggeration to say that it's why we're still here, teaching courses online in a job that's better than anything we could have imagined. It's because of YOU.
If you love fairy tales, and you're looking for others who are enthusiastic, creative, imaginative, and kind, welcome home. 
Carterhaugh grew from our love of fairy tales and our own friendship with each other. Carterhaugh is still here and thriving because of the what came after: our community.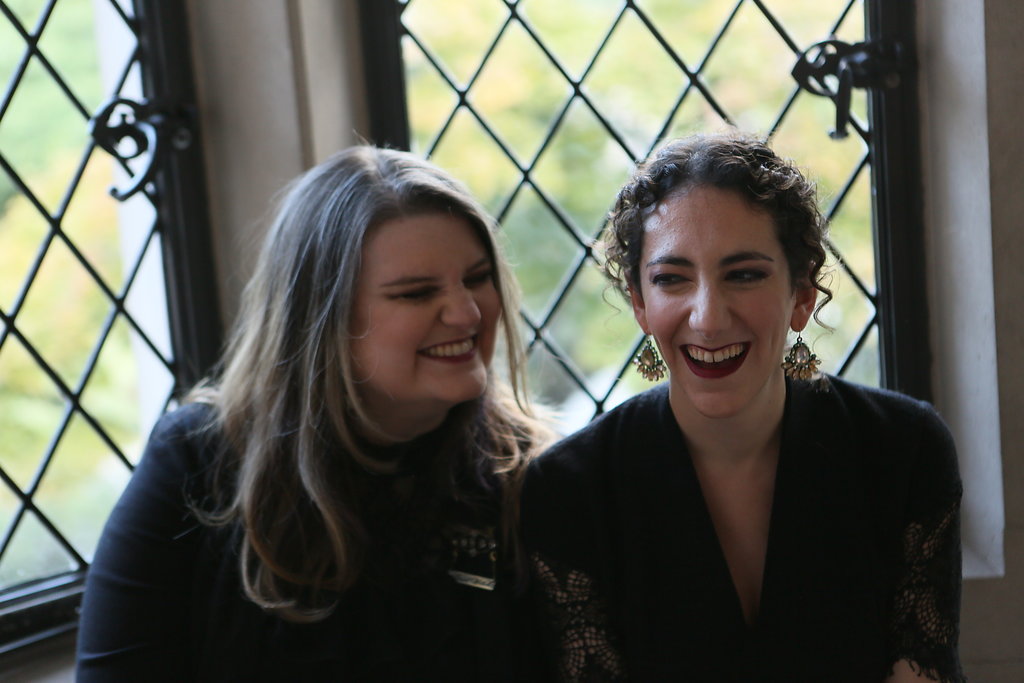 Also?
We are feminists and disability scholars who support the LGBTQ+ community and believe that Black lives matter.
Period.
Everyone, no matter their gender, is welcome at Carterhaugh and in this course. We will tolerate absolutely NO gatekeeping or TERF (trans-exclusionary radical feminist) comments.
The gates of Carterhaugh are open...
If You've Read This Far...
If you've read this far, clearly something about our school resonates for you.
You feel it in your spirit.
You can be the magical soul you want to be. Art and stories can help you get there - yes, even - and perhaps especially - the monstrous ones.
Join us at Carterhaugh - you won't regret it.