The traditional ballad "Tam Lin" tells the story of a brave, unconventional girl named Janet who saves her true love from certain death at the hands of the Fairy Queen. 
Janet is many things: romantic, resourceful, adventurous, and practical. Above all, Janet is fearless. She boldly goes to Carterhaugh, a place she is forbidden to visit, and claims it as her own. She rejects her father's choice of suitors, insisting that she be allowed to choose her own husband. When the Fairy Queen transforms Tam Lin into a succession of beasts and monsters, Janet never lets go of him but clings all the tighter, sure in the knowledge that her success in this trial will win her lover's life and her own happiness. 
We invite you, like Janet, to deck yourself in green, braid your hair, and prepare for adventure. Follow her footsteps through the woods until you, too, find your way to Carterhaugh.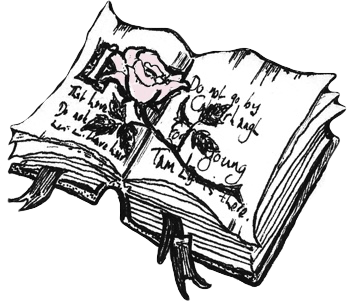 In this self-guided course, "Introduction to British Folklore," we'll be sampling some of our very favorite stories and traditions - this is the realm in which we both specialized in graduate school, and it's a part of the world that we love dearly for its lore and enchantments.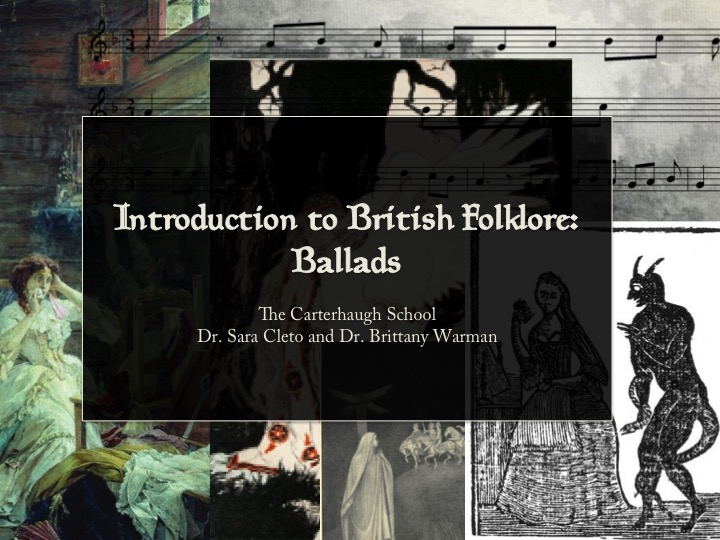 Module 1: British Ballads
In "British Ballads," we explore folk music and the wide variety of traditional ballads before diving into the work of professor Francis James Child and puzzling over ballad coding and metaphor.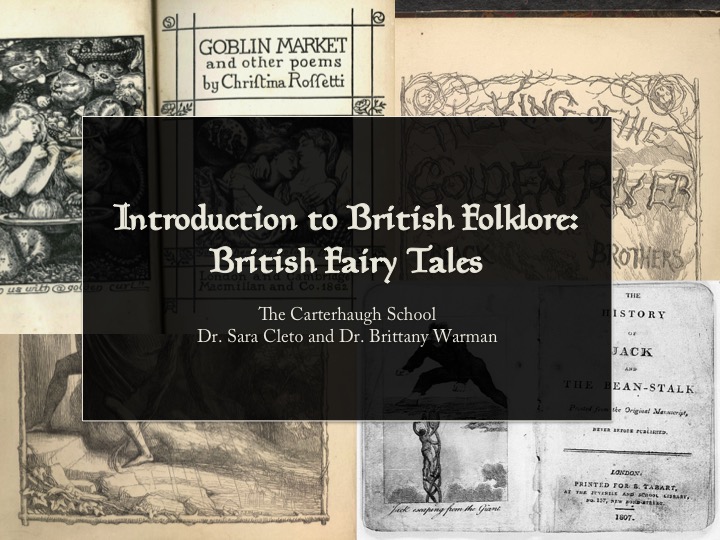 Module 2: British Fairy Tales
Our "British Fairy Tales" module shines a spotlight on stories of magic that were penned during the nineteenth century, or the "golden age" of fairy tales. We share some familiar stories, lesser-known but delightful oddities, and pieces written by some of the luminaries of the age.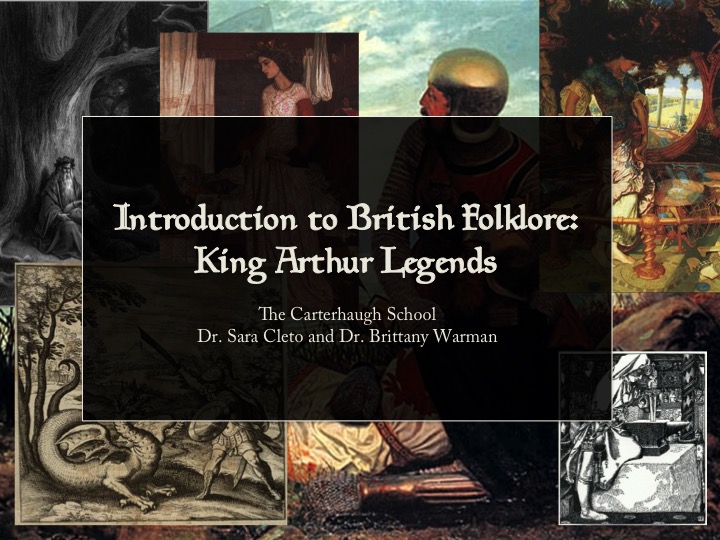 Module 3: Arthurian Legends
Our third and final module is all about "King Arthur Legends" - the result of popular demand from our fabulous students! Here, we discuss the multiple traditions that have shaped King Arthur tales as we know them today and tap into what lies at the heart of these stories: desire.
All course readings as PDFs 
Lecture videos with Sara and Brittany - at least 75 minutes of video per module! 
Questions for self-discovery 
Further reading lists 
Three beautifully designed "grimoire pages," one for each module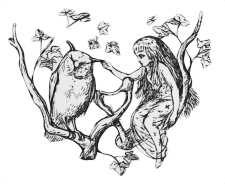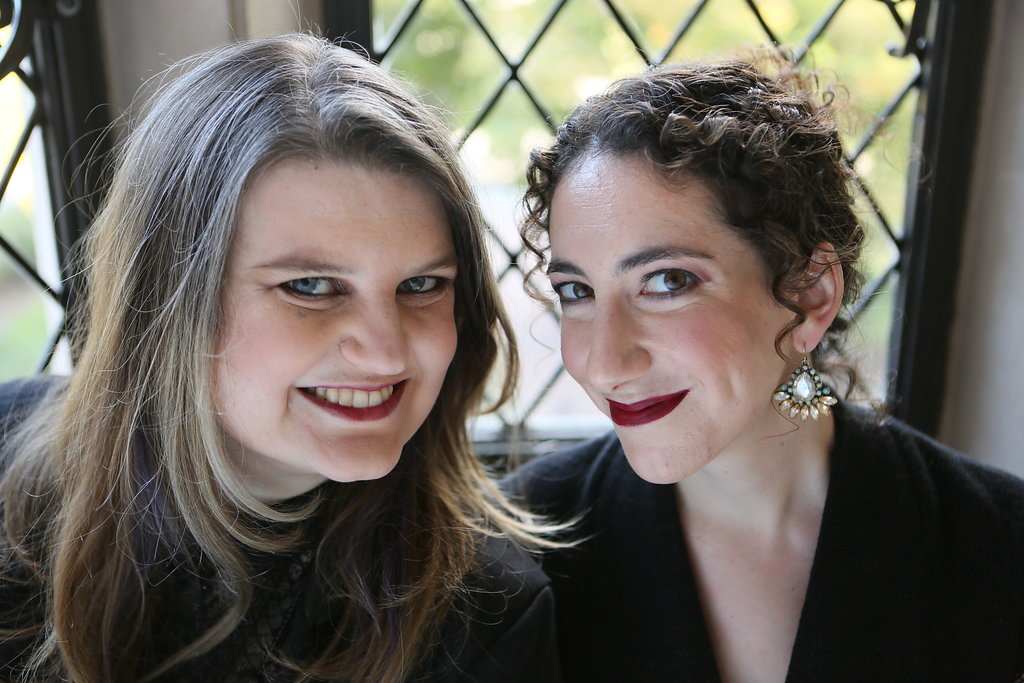 Hi, We're Sara and Brittany!
We, Dr. Sara Cleto and Dr. Brittany Warman, both earned our PhDs in English and Folklore at The Ohio State University. We specialize in folk narrative – folk tales, myths, and legends – and fairy tales, especially the creepy ones, are our passion. We have published academic articles and reviews in Marvels & Tales: The Journal of Fairy-Tale Studies, Supernatural Studies, Humanities, Gramarye: The Journal of the Sussex Center for Folklore, Fairy Tales, and Fantasy, the book Channeling Wonder: Fairy Tales on Television, the encyclopedia Folktales and Fairy Tales: Traditions and Texts from Around the World, and many more.
We love teaching – we get to geek out about the weirdest, most wonderful stories, and we get to watch our students create their own magic with what they learn. We want our classes to reflect the joy we get out of the strange and delightful world of folklore, so expect apropos gifs, ridiculous illustrations, and/or terrible puns in our lectures. We're also best friends, so we will occasionally make horrible faces at each other, make fun of each other, and laugh like drunken pixies… and we want you to join us!